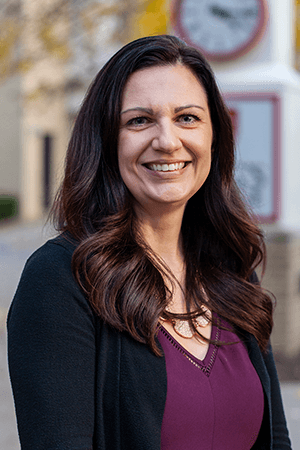 Tina Arendash, MSW, LCSW
She/her/hers
Director of the Counseling Center; Coordinator of Peer Education and Outreach
TinaArendash@kings.edu
Hello and welcome! I've been a member of the King's community since February of 2013. I received my Master of Social Work from Marywood University and my Bachelor of Arts in Social Work from Elizabethtown College. Before coming to King's, I spent over ten years working with children and adolescents in a school based mental health setting and with children and families involved in the child welfare system. Aside from my role at King's, I also currently work in a private practice setting seeing adolescents and adults. My approach is strength-based, and in the work I do with students, I most often use a combination of solution focused and cognitive behavioral therapy. I am a member of the National Association of Social Workers, the American College Counseling Association, and the Association of University and College Counseling Center Directors. At King's, I am a member of the CARE Team. Some of my professional areas of interest include stress and anxiety, perfectionism, depression, healthy relationships, self-esteem, body image, grief, and mindfulness meditation. I am passionate about upholding the social work value of respecting the inherent dignity and worth of the person – I am a Safe Space Ally and participate in regular continuing education and training to ensure I am practicing with cultural humility and inclusivity. I am also a first generation college student and strive to encourage and empower those students who share this experience. Outside of my professional life, I spend time with my husband (a King's alum!), two daughters and our border collie mix, Lily. I love watching football and spending time reading and cooking!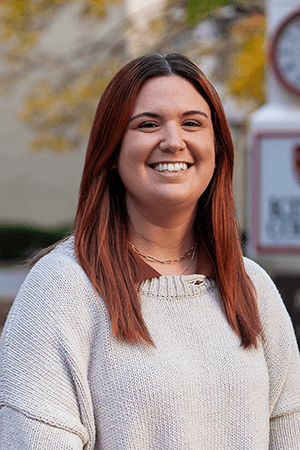 Julia Lettieri, MS, NCC
She/her/hers
College Counselor
JuliaLettieri@kings.edu
Hello! My name is Julie and I have been a counselor at King's since August of 2021. I received my Master of Science in Clinical Mental Health Counseling from the University of Scranton and my Bachelor of Science in Psychology from Marywood University. Before coming to King's, I worked as a drug and alcohol counselor in Orlando, FL, working with adults struggling with substance abuse disorder. I also worked as a school counselor in Orlando where I worked with students who struggled with learning and behavioral disorders, as well as students who were integrating back into the school system from the juvenile detention system. While I was still in graduate school, I worked as an intern in the counseling center at Misericordia University, where I provided students with individual therapy, psychoeducation, and outreach programming. My counseling approach is a combination of cognitive-behavioral and person-centered therapy. My professional areas of interest include anxiety, depression, relationship and communication concerns, working with sexual assault survivors, grief and loss, identity and sexuality exploration, substance abuse and life transitions. I am a Safe Space Ally and have participated in and continue to participate in regular continuing education on cultural competency, diversity, and inclusion. When I'm not working, I am spending time with my friends, family and cat, Arlo. I enjoy reading, being outside, listening to true crime podcasts and indulging in a good Netflix binge!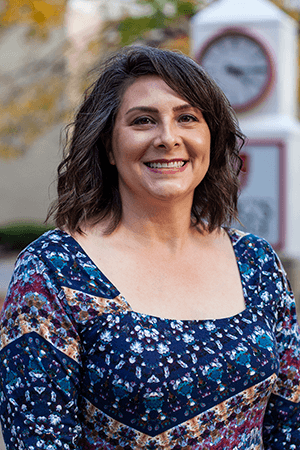 Mary Kutzor
She/her/hers
Office Coordinator
MaryKutzor@kings.edu
Hello and welcome! I've been a member of the King's community since 2016 and joined the Counseling Center in 2019 as the Office Coordinator. I help coordinate center events, schedule appointments, and ensure a safe, welcoming, and private environment for all our students. When I'm not working, I enjoy spending time with my family and friends, traveling and being outdoors reading magazines on the deck. I'm married with one son, who graduated from King's in 2013!
Interns
Vanessa Tocket, BA
Graduate intern
vanessatocket@kings.edu
Lauren Hudak, BA
Graduate intern
laurenhudak@kings.edu
Psychiatric Services Contracted by the office of Joel Fine, M.D. 
(medication management bi-weekly as needed)