We promote and celebrate a multicultural environment
The Office of Multicultural and International Student Programs supports the identity of every student. We offer educational and social programs that highlight the value every student brings to campus regardless of race, religion, gender, age, sexual orientation, socio-economic level, cultural and ethnic backgrounds. We believe the strength of a multicultural atmosphere is in the understanding of what makes every student unique.
Fall Diversity Festival Poster, September / October 2022 - PDF Download
Mark your calendars and get excited to celebrate diversity! Check out our full schedule of fall 2022 events here.
Events
Annual Diversity Festival
Wilkes Barre Multicultural Parade
N.E.P.D.E.C Sponsored Events
N.A.A.C.P Banquet
Cultural Holiday Celebrations
Movie Nights
Etiquette Dinner
Ultimate Flag Challenge
Martin L King Jr. Program
SAFE SPACE Program
Real Talks: Groups come together to discuss a selected diversity topic
Diversity Trainings and Conferences
SANKOFA Conference
Multicultural Graduation Ceremony
Student Groups
M.I.C - Multicultural International Club 
MIC promotes cultural awareness and the fellowship of all students at Kings College. MIC host entertaining educational and social programs throughout the year that is typically open to all students. Some of the notable programs held in the past are Fashion Show, All Around The World, Glow Party, Elementary School Multicultural Nights, and King's Gift Exchange. The club also donates to multiple organizations.  Any King's College student can join MIC.The Multicultural Club meets once every two weeks.
GSA - Gay-Straight Alliance
Student Allies For Equality (SAFE) is the Ally organization of King's College. SAFE consists of a group of dedicated individuals who seek to foster awareness, understanding, and acceptance of the many issues facing the LGBTQ community. While this is our primary goal, we also maintain other important objectives such as the continuation of a 'safe' environment free of bias through educating the campus community in understanding the complexities of sexual orientation-identification. In addition, we aim to unite the campus community by various means of proactive events such as open discussions of LGBTQ issues within the campus and surrounding community.
SASA- South Asian Student Association
To educate the King's community about South Asian Culture. This organization will provide: A) Programs to educate the community.  B) Events to celebrate holidays (Ex: Diwali, Holi, Navratri). C) A place to socialize and make new South Asian friends and those interested in the culture
Contact Information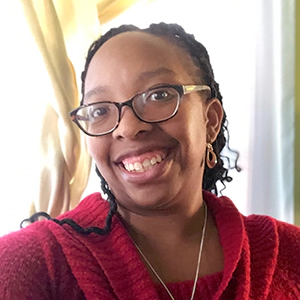 Jasmine L Giddings
Widmann Gallery Coordinator
Director of Multicultural and International Student Programs
jasminegiddings@kings.edu
570-208-5898