A Variety of Engineering Options to Meet Your Career Goals
King's offers Bachelor of Science degree programs in Civil Engineering and Mechanical Engineering. In addition to civil and mechanical engineering, King's expands the choices available to engineering students by offering 3+2 Dual Degree Engineering Programs with the University of Notre Dame and Washington University in St. Louis.
The new engineering programs, which are based in the same outstanding STEM courses that have proven successful in preparing students for the 3+2 program, are designed for highly-qualified students looking for rewarding careers in engineering. King's engineering programs emphasize project-based learning and feature state-of-the-art laboratory equipment, computer-aided design software and simulation tools.
The King's Advantage
As a King's engineering student, you'll have more choices: You can pursue a traditional four-year course of study in civil or mechanical engineering entirely at King's, or you can choose the 3+2 program, giving you the opportunity to study a wide range of engineering disciplines for two years at the University of Notre Dame or Washington University. Either way, the King's curriculum lets you switch seamlessly from one course of study to another.
King's engineering programs are ideal for students who want personalized attention. Unlike larger programs, where students may have trouble standing out and getting academic support—especially during the critical first two years—King's features class sizes in mathematics, science and engineering that are small enough to ensure that students receive the individual attention they need, allowing them to develop at their own pace, becoming more independent, creative and innovative.
King's is one of the few small, private colleges to offer a degree in civil engineering.
Mulligan Center for Engineering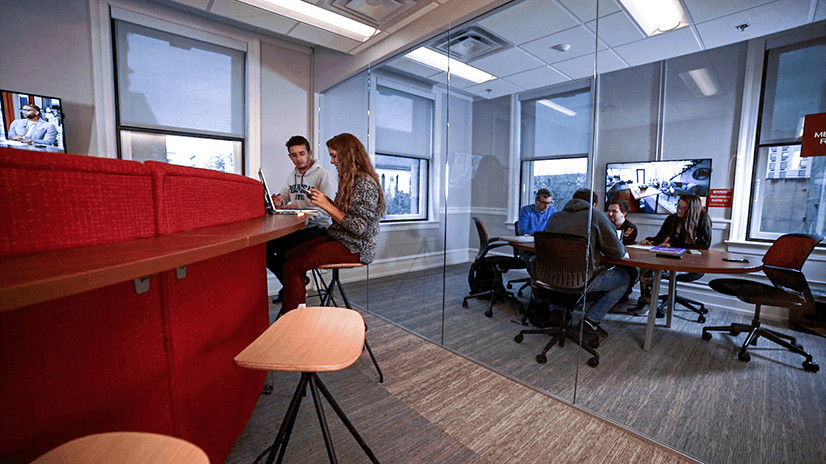 The engineering program has relocated to the Mulligan Center for Engineering, a dedicated space housed in the historic Spring Brook Water Supply Company building in downtown Wilkes-Barre. This new facility features four large multi-use classrooms, student study areas, faculty offices, and six fully equipped laboratories:
A mechatronics lab
An engineering materials lab
An engineering structures lab
A fluid mechanics lab
A hydrology lab
A fabrication lab