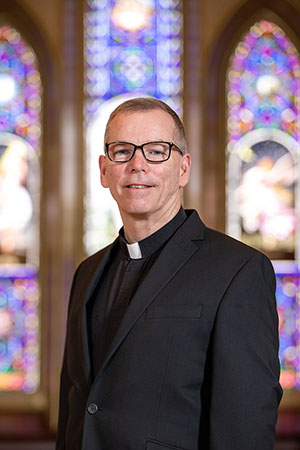 On behalf of the entire King's College family, I am pleased to welcome you to our award winning community. Our community is proud of our recognized track record of academic, professional, and service excellence as reported in various major publications and foundations:
For twenty-four straight years, King's College has been ranked in the top tier of U.S. News and World Report's list of Best Colleges in the United States.
Barron's Best Buys in College Education has selected King's among the nation's top 10% of colleges for its fifteenth consecutive edition.
The President's Higher Education Community Service Honor Roll recognized King's innovative and effective community service and service-learning programs.
The John Templeton Honor Roll for Character-Building Colleges recognized King's in its select group of 100 colleges nationwide.
As proud as we are of our ability to educate the mind, we are equally proud of our ability to educate the heart. Preparing students for meaningful and purposeful lives is at the core of our school's mission. We invite you to join us on that mission. What could be more exciting and rewarding than to fall in love! To fall in love with learning, a career choice, vocation, truth, beauty, goodness, God and others is the path by which we hope to journey with you.
King's College was founded in 1946 by members of the Congregation of Holy Cross to provide access to higher education for the children of coal miners. Providing access to higher education by overcoming racial, social, and economic barriers remains a foundation of the King's College mission. We invite you to be part of that mission and share in the life of the King's College community. May God bless you and guide you.
-Rev. Thomas P. Looney, C.S.C., Ph.D.