Wilkes-Barre, Pa.—King's College has awarded two Kearney & Company full tuition scholarships to accounting students Deborah Flores '24, of Pittston, Pa., and Henri Avila, '25, of Plains Township, Pa.
Kearney & Company is led by founder and King's College alumnus Ed Kearney '74. In 2020, the Kearney family committed $1 million to support the College and establish a scholarship program for accounting majors. The department has since been renamed the Kearney & Company Department of Accounting.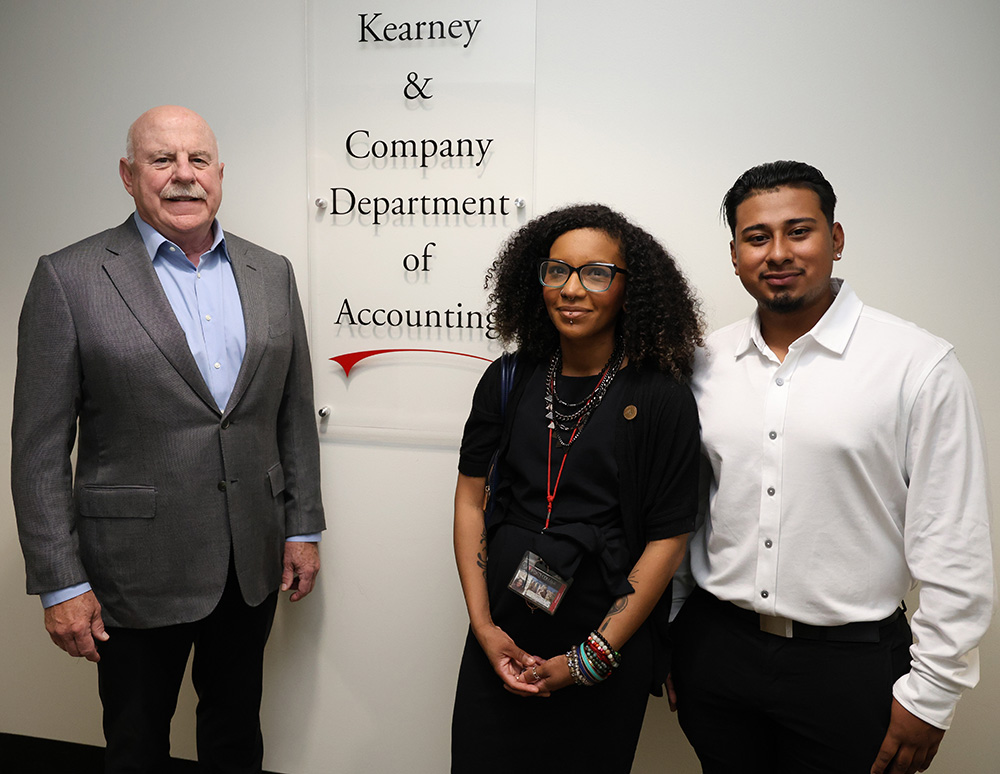 Each year the Kearney & Company scholarships are awarded to one King's College junior and one senior based on several criteria including academic merit, economic need, civic service, and involvement in the College community. The junior award also includes a summer internship with the company.
Established in 1985, Kearney & Company is a certified public accounting firm headquartered in Alexandria, Va., that specializes in audit, consulting and technology services to the government. The company has long been a supporter of the institution, funding full scholarships and recruiting students for internships and jobs following graduation. More than 60 of the College's graduates have been hired by the company.