KING'S WELCOMES THE WORLD!
King's College has established a reputation for being a welcoming home-away-from-home to students from around the world looking for academic excellence and world-class professional preparation.
King's represents the best of the American college experience: In addition to a comprehensive choice of academic and professional programs, you'll find a comfortable, friendly campus just steps from a variety of shops, restaurants and entertainment centers. On campus or off, there's always something to do. Shopping malls, theaters and restaurants are just minutes away, and the nearby Pocono Mountains offer great snowboarding, kayaking and biking. Local venues offer concerts, theater, American Triple-A baseball and minor league hockey.
King's College is located in Wilkes-Barre a small city in the northeastern corner of Pennsylvania. New York City, Philadelphia, and Washington, D.C. are just a couple of hours away, making it easy to take advantage of all the East Coast has to offer. It is close to many recreational areas for jogging, hiking, and skiing.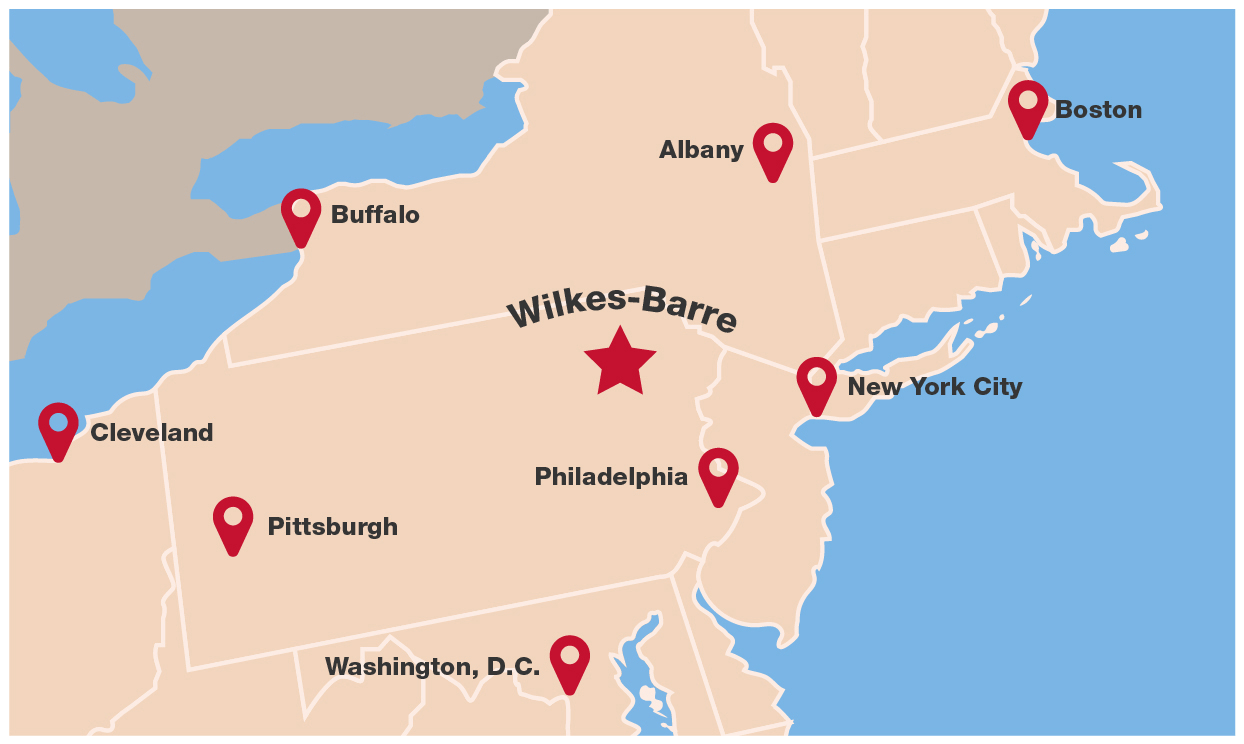 King's is within driving distance of these major cities:
New York City: 2.5 hours
Philadelphia: 2.0 hours
Washington DC: 4.0 hours

Start by exploring our major pages: