What do civil engineers do?
Civil engineers plan, design, and oversee the construction and maintenance of the built environment. Buildings, bridges, dams, airports, and harbors are some of the many civil structures. Are you interested in a career that has a lasting impact on others? Civil engineers designed and led the construction of inspiring structures, including the Golden Gate Bridge, the Hoover Dam, and the Eiffel Tower. Civil engineers do not only develop structures; most of the infrastructure we rely on in everyday life, such as the roads we drive on and the water supply systems that provide clean water to our homes are civil engineering infrastructure projects. Civil engineers are creative problem-solvers; they must perform efficiently on a team and communicate effectively. Civil engineering is a profession responsible to society, and they utilize their knowledge and skills to enhance the quality of life for humanity.
What's great about careers in civil engineering?
Because civil engineers are involved with so many different types of projects, we have opportunities to spend time on project sites or in an office setting and the ability to customize a career path that aligns with personal interests. In addition, we have career growth opportunities through professional licensure, pursuing graduate degrees, and specialized technical training and certification programs. In part due to aging infrastructure, civil engineers are in high demand, with employment opportunities projected to grow by 4% between 2019 and 2029 (Bureau of Labor Statistics, 2021). Competitive salaries and diverse job opportunities make civil engineering graduates highly sought after and lead to high job satisfaction rates.
What makes the King's Civil Engineering program different?
Authentic engineering experiences. Our students design throughout the program. They use the tools that civil engineers use in the industry, such as surveying equipment, soil and civil material testing equipment. They learn and practice industry-standard software such as CAD and GIS, project management, structural modeling, and hydraulic modeling software in dedicated courses and labs. They use AISC Steel Construction Manual, ASTM technical standards, USGS guidelines to solve complex, open-ended problems presented in an engineering context.
Service learning projects. Civil engineers are deeply involved with designing and overseeing the construction of the built environment. Our students are assigned service learning projects that involve working with clients from the local community, while allowing students to begin working in a team to apply creative problem-solving skills.
Industry connections and networking opportunities. Our program is structured to allow students to gain perspective on what a civil engineering career involves. Construction site visits, engineering office tours, guest lecturers from industry, and opportunities to attend local professional engineering meetings are encouraged and a part of the classroom experience.
Integration of professional and technical skills. Civil engineers need to understand the client's needs to design structures and infrastructures that work for people. They must work in teams to do the research, design, and analysis necessary to meet those needs. Communication and incorporating stakeholder feedback is an essential component of a successful project. Therefore, our students do not just learn technical skills, they practice those skills in a professional context.
An accredited program. The Bachelor of Science in Civil Engineering program is accredited by the Engineering Accreditation Commission of ABET.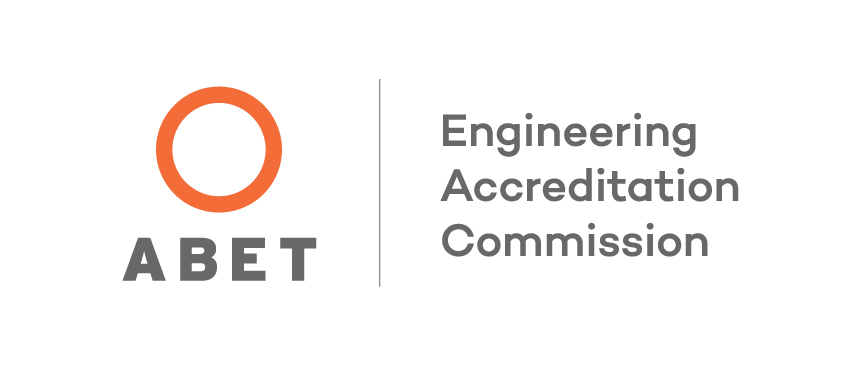 Career Opportunities
Civil engineers are vital to the development and maintenance of infrastructure projects. As the U.S. infrastructure is aging, the demand for civil engineers will grow to plan, design, and supervise these rebuilt, repair, and upgrade projects. Some of these critical infrastructures are bridges, roads, levees, dams, water supply systems, wastewater treatment plants, airports, and public buildings. Furthermore, as the renewable energy projects grow rapidly, civil engineers will be supervising the construction of wind farms and solar arrays. The possible employers for civil engineers are federal, state, and local governments, as well as construction and consultant firms.