Spring Commencement – Friday, May 19, 2023
King's College holds an annual commencement ceremony each May to celebrate those Monarchs who have or will soon graduate! Spring Commencement is held at the Mohegan Sun Arena at Casey Plaza in Wilkes-Barre, Pa. and is live streamed for those who cannot attend in person!
Watch Video Find Your Graduate
Spring Commencement Schedule
| Time | Event |
| --- | --- |
| 11:00 a.m. | Doors open at the arena |
| 11:45 a.m. | Graduates should arrive at the arena no later than this time |
| 12:30 p.m. | Procession of graduates begin |
| 1:00 p.m. | Ceremony begins |
Spring Commencement Speaker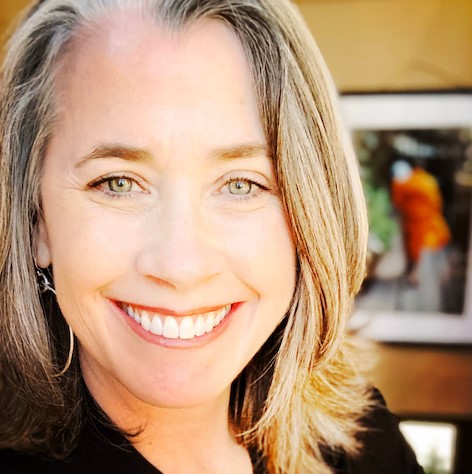 Tracey Selingo worked at advertising agencies in New York and Philadelphia before returning home to Northeastern Pennsylvania to start her own business, serving clients in higher education, digital technology, aviation, health, beauty, biopharma, finance, and law. In January 2021, she founded Fork Over Love, where she now serves as volunteer CEO. Read more about Tracy Selingo in our official news release here.
Celebrate on Social Media
King's College graduates can download our social media templates to post during Commencement Weekend!
Additional Events
Cap and Gown Pick Up – April 11, 2023
Spring graduates should pick up their caps and gowns at Monarch Outfitters & Books (across from Scandlon Gym) on Tuesday, April 11, 2023, from 9 a.m. to 5 p.m.
Senior Social at Senunas' Bar & Grill – May 16, 2023
King's College seniors, join us for our last senior social from 8:00 p.m. – 10:00 p.m.! There will be over $300 worth of door prizes and free pizza. There will also be waffles from the All Belgium Waffle Truck for purchase. See you there!
Commencement Ball – May 17, 2023
This event will take place at The Woodlands Inn from 6:15 p.m. – 12:00 a.m. Tickets will be on sale at the campus activities office April 25 – 28. This event is only for King's College seniors and their guests. Tickets cost $45.00 for seniors and $80.00 for non-senior guests.
Senior Cookout – May 18, 2023
Join your fellow King's College seniors and faculty and staff from 11:30 a.m. – 1:00 p.m. in Regina Court for a cookout prior to commencement rehearsal. This event is sponsored by the Student Affairs Office.
Commencement Rehearsal – May 18, 2023
Rehearsal for Spring Commencement will be held on Thursday, May 18, 2023, at 1:15 p.m. in the Scandlon Gym. Rehearsal is critical for understanding the ceremony's format, processing order, and how degrees are conferred. Additionally, commencement awards will be announced and senior surveys distributed.
Baccalaureate Mass – May 18, 2023
Regardless of Catholic faith, all graduates, family, friends, loved ones, and King's faculty and staff are invited and encouraged to attend Baccalaureate Mass, which will be held in the Scandlon Physical Education Center on Thursday, May 18, 2023, at 7 p.m. Graduates should wear their cap and gown without their hood, honor cords, or awards.
Graduates will assemble at 6:30 p.m. near Hessel Hall and process to the gym at 6:45 p.m. In the event of rain, graduates will assemble in the upper level of the Auxiliary Gym.
For anyone needing accommodations for accessibility issues, please email campusministry@kings.edu.
Download the Baccalaureate Mass program booklet here.
Senior Alumni Party – May 18, 2023
Graduating seniors and their families are invited to the Senior Alumni Party on Thursday, May 18, 2023, from 8 to 11 p.m. in Regina Court (lower level of Sheehy-Farmer Campus Center). This King's College tradition features live music, snacks, and beer served to ticketed guests. The celebration is a great opportunity to introduce your family to the professors and faculty who inspired you and the friends you made. Members of the King's Community will be there to wish you well!
Tickets are free but required for entry. Complete this form to request your tickets!
ROTC Commissioning Ceremony – May 19, 2023
Nine cadets from the College's ROTC program will be commissioned into the United States Army in the rank of Second Lieutenant on Friday, May 19, 2023, at 9 a.m. in the King's College Burke Auditorium, located on the first floor of the William G. McGowan School of Business.
This Commissioning Ceremony includes the Oath of Commissioned Officers, pinning on the rank, and their first salute. After commissioning, these lieutenants will attend the Basic Officer Leader Course for their respective branches and then report to their first duty station or Reserve/National Guard unit. These new lieutenants will be serving in the Active Duty Army, Army Reserves, and the Army National Guard.
Commencement Information
TICKETS
Tickets are not required for Commencement. Graduates will have reserved seating on the floor and will process into the arena/gymnasium in order of degrees awarded. Graduates must be on time, in line, and dressed in their academic regalia; otherwise, they will not be able to participate in the graduates' parade. For questions, please contact the Registrar's Office at registrar@kings.edu.
PARKING
For Spring Commencement, families will park at the arena. King's College faculty and staff attending or processing in the ceremony will have dedicated parking in the West Gate Lot until 12:30 p.m.—after which the lot will be opened to the public. Faculty and staff must display their King's College parking placard in their window and can pick up a parking pass from the Registrar's Office. Vehicles with handicapped plates or hang tags can also park in the West Gate Lot. Please visit Mohegan Sun Arena's website for more information.
MOHEGAN SUN ARENA POLICIES
King's College is required to follow the security directives of the Mohegan Sun Arena. Please refer to their Clear Bag Policy, which indicates which items are not permissible to bring inside, including purses, camera bags, and diaper bags. We encourage families to familiarize themselves with this information to make your entry into the Arena a quick and pleasant experience.
PHOTOGRAPHY AND VIDEO
King's College hires Island Photography to take professional portraits of graduates as they receive their degree on stage from the president and as soon as they come off stage. Students will be provided with information about how to review proofs and purchase photos following the ceremony. Please note only professional photographers and media with appropriate credentials are allowed near the stage to take photographs or video. King's College will record the live stream for archival purposes.
WHO CAN PARTICIPATE
Participating in commencement activities does not automatically mean a student has graduated, as they must officially complete their degree requirements first. For some, this happens at the end of the fall semester but choose to walk in the spring ceremony or in the spring or summer and choose to walk in the summer ceremony. All other students must have successfully completed their degree requirements and coursework by the end of the spring semester in May in order to participate in the spring ceremony.
Summer Commencement – August 19, 2023
Please save the date for our Summer Commencement ceremony on Saturday, August 19, 2023, at 10 a.m.
Although smaller than our annual Spring Commencement, our summer ceremony celebrates Monarchs who have finished their bachelor's and master's degree programs. The event is held on campus at the William S. Scandlon Physical Education Center and is live streamed for those who cannot attend in person. Parking is available in all King's College parking lots and on street.