Earn your MSNS Degree in 2 years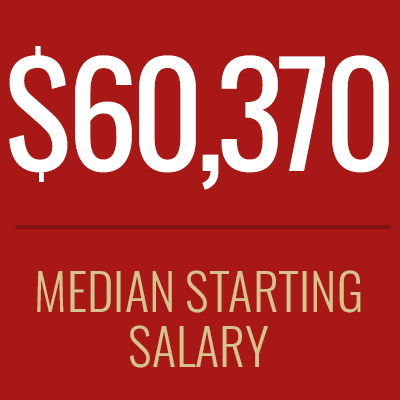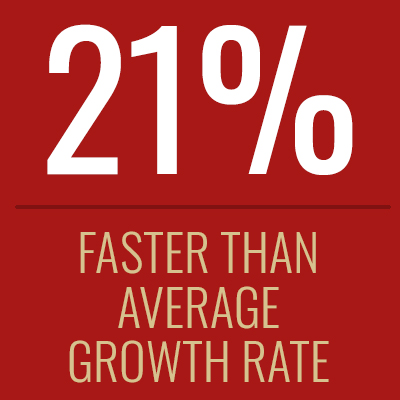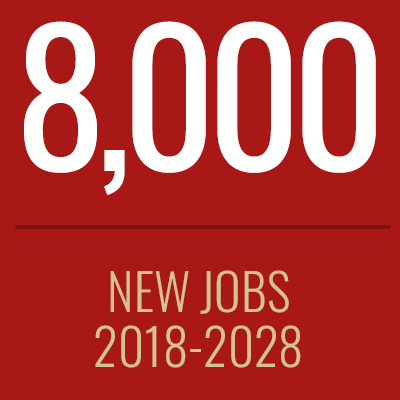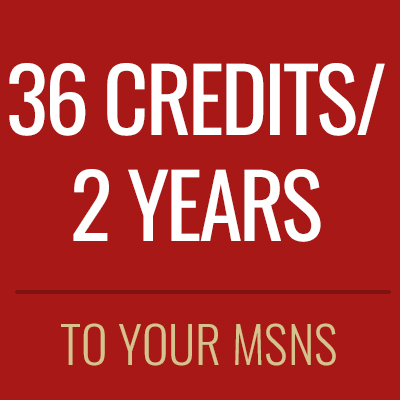 You may apply here or download the program pamphlet here. Additionally, you can attend a graduate admission event or schedule an appointment with an admission counselor here.
Fueling Change through Food
Growing concerns about chronic diseases and illness caused by bad eating habits have put a spotlight on the importance of nutrition in our lives. We're living in a world that is more nutritionally aware than ever before, yet global health continues to decline. An expanding and aging population, obesity and other diseases caused by poor diets in various populations have all led to nutrition becoming one of the fastest growing fields to enter.
If you are in a health-related industry or have an interest in how important nutrition is to health, there is an urgent demand for professionals who are skilled in the use of evidence-based strategies to optimize health, performance and quality of life. With employment predicted to grow at a faster-than-average rate of 21 percent through 2022, there has never been a better time to pursue a career as a nutrition specialist. And with entry-level median starting salaries in the $60K range, those holding a Master's degree in Nutrition have an edge in this rapidly expanding field.
Opportunities to Make a Difference
Well-trained, competent nutrition practitioners are needed across all health care settings. Practitioners of Nutrition recognize how physical health is influenced by biological, environmental, behavioral, and emotional factors. They apply knowledge from biological and nutritional sciences to the results from comprehensive nutritional assessments to inform nutritional diagnoses and develop personalized nutrition care plans to help patients achieve optimal health and vitality through food.
The most common jobs are dietitians and nutritionists, both experts in food and nutrition that evaluate the health of their clients and advise which foods to eat in order to achieve a desired goal. Clinical settings include hospitals, extended care facilities or clinics, collaborating with patient care teams to help prevent and treat illness. If teaching is your primary interest, use your knowledge to educate schools, businesses, advocacy groups and legislators to increase food literacy and impact change. Scientific professionals may seek work in research, expanding our current understanding of health and wellness to improve outcomes. If you are more of an entrepreneur, food management, health and lifestyle coaching or journalism are all avenues to put your knowledge to work.
Is a Career in Nutrition Right for Me?
Being a healthcare field, clinical nutrition is best suited for those:
With warm and comforting personalities
Who wish to closely interact with clients and patients
Outside of clinical care, students do best that have:
Strong analytical, communication and organizational skills
A motivation to impact positive changes in individual, group and population health
Take Your Career to the Next Level
A bachelor's degree is required to enter this field, and some states also require licensing and certification. For those who want to advance in their nutrition careers, the master's degree is increasingly becoming the professional credential of choice. Unfortunately, real life has often prevented working professionals from quitting their jobs for full-time programs, or taking part-time evening and weekend classes away from home. Until now.
The King's College Master of Science in Nutrition Science program is a 36-credit, online degree program geared to busy working professionals in health or health-related fields who want a competitive advantage in the ever-changing fields of nutrition and dietetics. With courses that study nutritional biochemistry and physiology, functional nutrition assessment methodologies, integrative nutritional therapies, and analysis of food systems, students will be well equipped to meet current global health challenges. Graduates of this program will utilize evidence-based nutritional science, advanced therapeutic approaches, and patient-centered care to comprehensively evaluate and address common diseases including obesity, heart disease, high blood pressure, and many more.
Our curriculum is designed to provide the scientific knowledge and educational requirements to become a Certified Nutrition Specialist ® (CNS), which is the premier, non-dietetics credential for professionals who deliver population-based care to transform people's nourishment. These highly qualified healthcare practitioners advise clients on the best sources of nutrition. To become a CNS, one must complete a master's or doctoral degree in nutrition or clinical health care, obtain 1,000 hours of supervised experience and pass the rigorous exam administered by the Board for Certification of Nutrition Specialists. The King's MSNS program prepares graduates to sit for the exam and provides resources to help you obtain your hours and state requirements. For more information, see professional requirements.
Key Benefits
Convenient and completely online so you choose when to study based on your own schedule
Adaptable – allowing you to complete the program in just 24 months if you wish
Diverse, science-oriented curriculum designed to help set you apart in the workplace
Highly trained faculty that all hold Ph.Ds. and are actively involved in cutting-edge research
No GRE required for admission.
Who is the King's MSNS Program for?
The Master of Science in Nutrition Science degree is dedicated to educating the next generation of nutritional professionals who want to promote health and prevent disease. The program is designed for adult learners from health care fields who would like to get an additional nutrition background for their existing work, as well as health care graduates interested in changing careers towards nutrition. While it is geared toward those interested in earning a CNS credential, it is also appropriate for anyone interested in a nutrition-related career.
Many health care professionals, including medical doctors, nurses, physician assistants, dietitians, physical therapists, osteopaths and chiropractors practice clinical nutrition after completing extra work in the study of food and nutrition science. The program provides added value for athletic trainers, school nutritionists, food industry professionals, nutritional therapists, corporate wellness consultants, home health agencies and public health nutritionists, all of whom can benefit from learning how to apply the principles of biochemistry, physiology and biology to human nutritional needs.
Why Get your Online Degree from King's?
Our streamlined curriculum reflects the latest nutrition science research and aligns with current professional opportunities. Our graduates are ready to meet the world's growing interests and needs in personal health and wellness, disease prevention, growing and aging populations, and diet-related disease epidemics.
Become an expert in science-based, whole-foods approaches to optimal health and performance.
Gain an in-depth understanding of nutrient metabolism, medical nutrition therapy, and changing nutritional needs throughout the lifecycle, along with specialized topics in applied nutrition.
Learn to use the latest in nutrition-based software to design meal plans and use special equipment to measure metabolism and blood sugar levels.
Effectively communicate nutrition information, develop and implement current research, utilize nutrition literature and resources, and integrate nutrition knowledge from a variety of sources.
Advance your understanding of biomedical and nutrition therapy and gain insight into how nutrition issues affect diverse communities.
Increase your understanding of nutrition education and research, health care ethics, Lifecycle nutrition, and health counseling.
Develop your skills in communication, counseling, evidence-based practices and programs planning.
King's MSNS Program offers the tools you need to make a difference in people's lives and gives you an edge when it comes to employment. We are currently accepting applications for our Fall 2020 class. If keeping people healthy through improved nutrition is appealing to you, learn more about King's MSNS program requirements or apply here.
"The King's online master's program enables working adults interested in enhancing their careers to help others build better lives through the application of science-based health and wellness nutrition knowledge."
Jan Kretzchmar, Ph.D.
Program Director, MSNS Program
Classes begin Fall 2020 so apply now to ensure a spot.