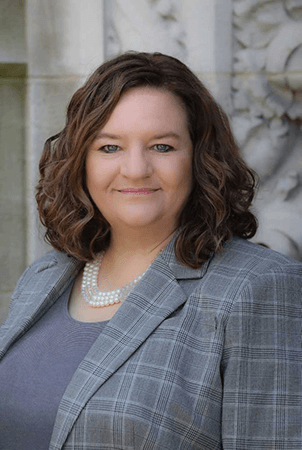 Welcome to the Graduate Program in Healthcare Administration at the William G. McGowan School of Business. We appreciate your interest in our Master of Science in Healthcare Administration Program.
Demand for healthcare administrators is notably high. The U.S. Department of Labor projects 20 percent job growth in the field over the next decade, a much faster rate than the average for all other occupations.*
Healthcare administrators and managers require professionalism and leadership skills, in-depth knowledge of health care delivery and financial structure, an understanding of medical language and how patient care organizations are structured and operate.
King's College offers a Master of Science in Healthcare Administration and a Graduate Executive Leadership Certificate for Healthcare Professionals that provide outstanding executive management and leadership training for students interested in making a significant contribution to improving the health of the communities they serve.
King's College faculty members have experience in a wide range of disciplines, including health services research, health economics, bioethics, epidemiology, public health, human resources management, and finance. They are leaders in their professions and are committed to providing you with an outstanding educational experience.
If your goal is to become a leader in the economy's fastest growing industry, I encourage you to explore this rewarding career path at King's College, where our programs will prepare you to tackle profound changes and challenges in health care and support you in taking your career in health care to the next level.
Get started with our online application.
Sincerely,
Michele M. McGowan, DBA, CPA
Dr. Michele McGowan joined academia nearly 20 years ago after a long and successful career as a practicing accountant in the hospitality and insurance industries. Her industry knowledge coupled with leadership service to several healthcare community boards and professional organizations ensures a curriculum designed to meet current and future industry needs.
*Bureau of Labor Statistics, U.S. Department of Labor, Occupational Outlook Handbook, Medical and Health Services Managers, read the article here.