Tracey Selingo, founder and CEO of Fork Over Love—a local nonprofit that has generated more than $430,000 for independently-owned restaurants and helped distribute over 43,000 free meals to struggling residents—will deliver the address for the 74th annual King's College Commencement on Friday, May 19, 2023, at the Mohegan Sun Arena at Casey Plaza.
Approximately 418 graduates will have either bachelor's or master's degrees conferred in the presence of family, friends, faculty, staff, and administration. The procession of graduates will begin at 12:30 p.m. with the ceremony following at 1:00 p.m.
"This is always a special time of year for us as friends, family, faculty, staff, and administrators come together to celebrate our graduates and the completion of an academic journey that started years ago," said King's College president Rev. Thomas P. Looney, C.S.C., Ph.D. "I imagine that it is such a special moment for parents and friends to hear their loved one's name called and to see them walk across the stage. We share in that joy trusting that the minds and hearts of our students have been transformed by the education we have shared with them."
In addition to addressing the graduates, Selingo will receive an honorary doctor of humanities degree.
"Tracey's devotion to serving those in need and her support of both struggling businesses and families resonates closely with our mission of forming 'graduates who will champion the inherent dignity of every person and mobilize their skills and talents to serve the common good,'" added Father Looney. "We couldn't have asked for a better perspective to share with our students, many of whom will use what they learned at King's to help underserved communities across the region."
"I have a deep connection to Luzerne County, having been born and raised here, frequenting the small, local family-owned businesses that make our community so special," said Selingo. "I am blessed to work with an incredible Board of Directors who are leaders in the community committed to its growth and success, as well as our lone staff member, our donors, collaborators, and volunteers who all understand that nourishing our neighbors is essential; and together we rise to the challenge every single day."

"Expressing spirituality through the lens of honoring, respecting, and serving others in need is something I'm sure King's students have been immersed in for years," Selingo continued. "I'm so excited and grateful for the opportunity to address this group of graduates who really have an opportunity for a fresh start and can show that 'returning to normal' isn't enough: that we can be better than we were before."
Baccalaureate Mass will be celebrated the day prior to Commencement on Thursday, May 18, 2023, at 7:00 p.m. in the King's College William S. Scandlon Physical Education Center.
About Tracey Selingo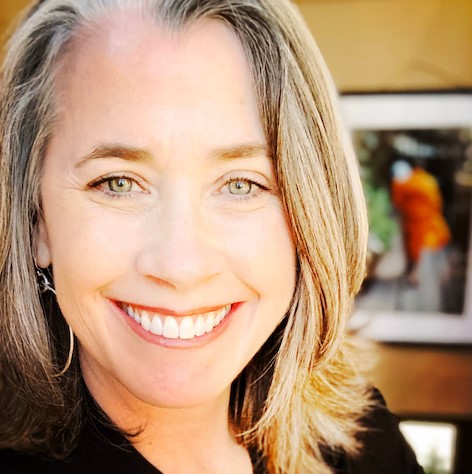 Tracey Selingo worked at advertising agencies in New York and Philadelphia before returning home to Northeastern Pennsylvania to start her own business, serving clients in higher education, digital technology, aviation, health, beauty, biopharma, finance, and law.
In January 2021, she founded Fork Over Love, where she now serves as volunteer CEO. Fork Over Love is a 501(c)(3) that connects two groups of people severely affected by the COVID-19 pandemic: small, local restaurants that are under pressure from staffing shortages and price increases, and people who struggle to find quality meals for themselves and their families.
Fork Over Love primarily operates in Luzerne County, which has a food insecurity rate of just over 14 percent, making it among the highest in Pennsylvania. The organization also helps working class families and students who need assistance but might not necessarily qualify for food pantries or are deterred because of the perceived stigmas from using them.
Now in its third year of operation, the organization seeks to strengthen family-owned and operated restaurants by paying them market prices to provide hot, nutritious takeout dinners that are distributed in person at events across the county or through DoorDash home delivery.
Fork Over Love has served 43,479 dinners and reinvested over $430,000 in the local restaurant economy to date. Its growing network includes more than 82 restaurants, 100 host locations, 200 volunteers, and more than 50 nonprofit and faith-based collaborators, all of which are supported by the generous financial contributions of private individuals, corporate sponsors, and foundations.
Selingo holds a Master of Arts in Advertising from the SI Newhouse School of Public Communication at Syracuse University and a Bachelor of Arts in Communication from the University of Scranton. She is the proud mother of two sons, Jake and Henry, and lives in Shavertown, Pa., with her husband, Dave, and their dog, Tuck.