King's College is pleased to partner with Lehigh Valley Health Network (LVHN) to support our mission to educate the next generation of health care professionals. Thanks to the affiliation agreement between King's College and Lehigh Valley Health Network (LVHN), King's College offers a Leadership Scholarship to two LVHN colleagues enrolled or matriculating into its online Graduate Executive Leadership Certificate for Health Care Professionals Program.
The Graduate Executive Leadership Certificate for Healthcare Professionals is designed to provide physicians and other healthcare professionals with basic business and management knowledge and skills in the ­ field of health care. The Certificate Program consists of four graduate level courses (12 credits) and is offered online through King's College Distance Learning Platform (Moodle).
Any colleague interested may apply to the program and apply for this scholarship. These benefits will be offered in addition to Lehigh Valley Health Network's Tuition Reimbursement Program.
Testimonial from LVHN employee, Jennifer Tedesco Surmick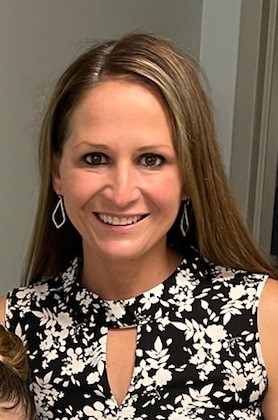 LVHN Physician Liaison
Completed Master's in Health Care Administration (MHA) in May of 2021
"LVHN has been significantly supportive and encouraging to me in completing my Master's in Health Care Administration (MHA). Senior leadership and management offered me tools and access to resources that I needed to complete my degree such as the library and analytics. LVHN analytics team was supportive in assisting me in finding the data I needed for my Capstone project, and I am so grateful for my colleagues. In addition to financial support, they allowed me the time to complete my degree in a very supportive environment.
I truly believe I would not have the "tech" knowledge if it weren't for my graduate courses at King's College. As classmates, we learned from each other. I learned from them as much as they learned from me. I have 21 years of working experience and I was able to share information pertaining to work environment ethics. Three pieces of advice: Max out your retirement contribution, dress for the job you want not the one you have, and no matter what your relationship with your coworkers, maintain your professionalism, and never send an email when your upset."
Learn more about King's College graduate programs
Graduate Certificate Program in Executive Leadership for Healthcare Professionals
Master of Science in Healthcare Administration program accredited by the AACSB
Master of Science in Nutrition Science Program
Master of Science in Athletic Training Program
Undergraduate Scholarship Opportunity
We are pleased to announce a King's College scholarship program available to all LVHN colleagues and their dependents for our undergraduate programs.
$500 per academic year will be awarded to current LVHN employees and their dependents upon acceptance to King's College and enrollment into a full-time undergraduate program.
In addition, application fees will be waived for current LVHN employees and their dependents when applying to King's College for admission to any of their undergraduate or graduate degree programs.
 Please contact the Office of Financial Aid 1-888-KINGS-PA or finaid@kings.edu.

Deadline: In order to be eligible to receive the undergraduate scholarship, all application materials must be received prior to the January 1st deadline.
Learn more about King's undergraduate programs.
Learn more about King's RN-BSN program.
For questions about graduate programs, contact:
Christine Stevens, MBA
Director of Graduate Admission
at 570-208-5991
or christinestevens@kings.edu
Testimonial from LVHN Employee, Marty Burridge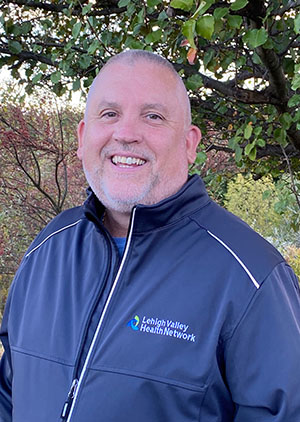 Current position: Application Development Support Expert at Lehigh Valley Health Network (LVHN)
Undergraduate '86 – Bachelor of Science in Computers and Information Systems
Master of Science in Healthcare Administration program - Graduate degree '02
Marty Burridge '86, M.S. '02 has a lifelong relationship with King's that some would say began even before he was born. Marty's mom relayed the story to him that sometime in 1945, the Scranton Diocese came to his church seeking donations to help start King's College in Wilkes-Barre. Although they were not a wealthy family at the time, Marty's mom gave what she could to help establish King's, hoping that one day one of her children might be able to attend the College.
It was not until Marty was in high school that his mom shared that story with him, saying "It's been my dream and hope that one of my children go to the college I helped get started."
Marty was one of five children. When he graduated from high school, at 17, he was one of the youngest students in his class. He began his studies at King's in the architecture program, but after his first semester, he paused his academic career, due to the fact that he was young and just wasn't sure what he wanted to do. He said, "I knew I needed to mature and get some experience under my belt before going to college since I was so young."
Marty began working full time at a publishing company, and then realized he needed a degree to get ahead in his career. He returned to King's when he was 19 and enrolled in Information Systems (IS) program. During his academic career, he was responsible for his own bills and paying for college on his own. In December of his senior year, Marty took a job with Rural Health Corporation of Pennsylvania as an Information Systems Manager (IS Manager), a job he held for more than 30 years. In 1997, Marty returned to King's once again, but this time he enrolled in the Master of Science in Healthcare Administration program. Upon completing his graduate degree, he was able to use the skills he learned to navigate and negotiate with various stakeholders. He credits his success to the skills he learned in the King's College Graduate program.
"The master's program prepared me to deal with the complex interrelations between the different groups found with in a healthcare organization. From front desk personnel, to nurses, PA's, physicians and senior- management, each discipline having its own requirements. The ability to understand the organizational interrelationships was key to successfully implement corporate wide information technology projects," he said. "I firmly believe that the knowledge gained thru the MHA program at Kings enabled me to pursue a position at Lehigh Valley Health Network, the exact place that I needed to be to grow in my career field and enjoy going to work every day. I attribute much of my career success to the graduate degree I received from King's College."
Marty secured a job at Lehigh Valley Health Network as a Senior System Analyst in 2014 and was promoted to an Application Development Support Expert at LVHN in 2016. He is responsible for the implementation of various computer applications used throughout the Lehigh Valley Health Network.