Jayme Galdieri '05, MS, LAT, ATC, NASM-PES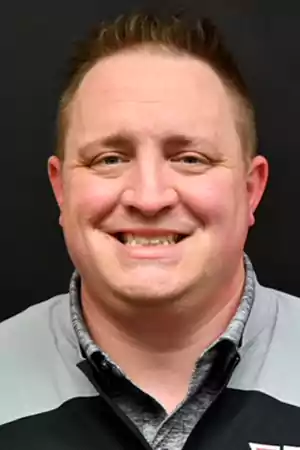 What lead you to pursue a degree in Athletic Training?
High school did not have an athletic trainer and as an athlete watching other students get hurt and not having someone there to treat their injuries was concerning. No rehab, no daily treatment, and schools were not equipped for athletic injuries at that time. [An] anatomy and physiology teacher guided him that athletic training could be a career option because of strength in science curriculum/courses. This was an exciting realization. 
How have you used your degree to reach your career goals?
Aside from passing boards, gaining employment, being able to love what I do everyday, taking someone who has had a physical, emotional day and taking the student through the steps of rehabilitation so they can return to their sport at full level of function is most rewarding.
What did you enjoy the most about your King's AT program?
Class sizes are great because you become family. You take classes in the morning together and clinicals in the afternoon for most days for 3 years. Close relationships and we are still friends years later. We still bounce ideas off each other. Professors are invested in your success. They don't make it easy for you but they help you and they are personally invested in your success. When class sizes are small, someone is watching and making sure you are doing you best.
What advice would you give a student considering the King's College Athletic Training program?
You are going to make some friends that you will have for life at King's College. You will be better prepared than most others coming out of other programs, better equipped for the job market.
Is there one particular experience as a King's College student that you would like to share with others?
I still remember everyone of my classmates and its 15 years since graduation. My professors have now become my colleagues in the athletic training field. Mutual respect is always present and continuous support is still available for all fellow alumni. I am proud to be a graduate of King's College.
Is there anything you would like to see changed or improved about the program?
Having seen other programs, I cannot think of anything King's doesn't do or anywhere that does it better!