Bryan Hicks '18, MS, LAT, ATC, PES, CSS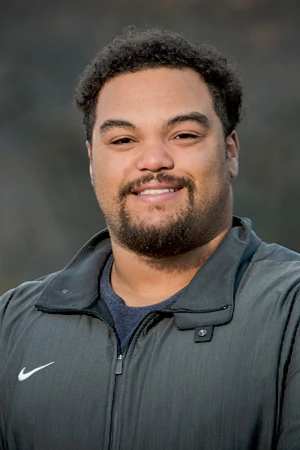 What lead you to pursue a degree in Athletic Training?
Growing up playing sports I knew coming out of high school I wanted to be in a position to help people and be around sports. I chose to pursue athletic training because the classes are interesting and [because of] the responsibility that comes with the position. I knew a degree in athletic training would open career opportunities that fit my interests.
How have you used your degree to reach your career goals?
My degree in Athletic Training has prepared me well to reach goals of earning my master's degree and becoming an athletic trainer at the Division 1 college level. The degree I earned from King's has and will continue to open doors for me to pursue higher career goals in a growing field.
What did you enjoy the most about your King's AT program?
I enjoyed the hands-on learning experience that came with the classes and clinical rotations. In athletic training hands on skills are very important. Preceptors and professors do a great job demonstrating and teaching in that aspect.
What advice would you give a student considering the King's College Athletic Training program?
For a student considering the King's College Athletic Training Program I would tell them they're making a good choice. It is a challenge, but it's worth it in the long run. The program prepares you well for the future.
Is there one particular experience as a King's College student that you would like to share with others?
During my time at King's College I was a student athlete on the football team. Being able to see and experience things as an athlete and athletic trainer (student) during that time helped my learning experience overall. Observing from an athlete and clinician point of view was something that I think helped alot of other students as well as myself.
Is there anything you would like to see changed or improved about the program?
No, it is the best AT program in the country.