Message from the President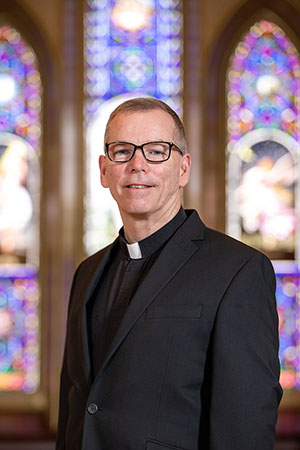 It is my pleasure and privilege as the president of King's College to extend my best wishes as you "Become a Monarch." Our orientation process is designed to help you navigate the many details that are essential to a successful beginning of your collegiate life at King's. Our "Becoming a Monarch" orientation process is marked by the quality of professional services and personal attention for which we are proud to be known.
-Rev. Thomas P. Looney, C.S.C., Ph.D.
Read the Becoming a Monarch Orientation Booklet
International students have the opportunity to be one of the first groups of students to arrive on campus.  Arriving early will give you additional days to settle into your housing, navigate your way around campus, learn critical information that will help you acclimate to your life in the U.S., as well as understand the academic expectations at King's College.   The International Student Registration and Orientation is a great way for new international students to feel welcome and get started on your King's experience! 
If you have not yet told us you are coming to King's College, please contact us as soon as possible to let us know that you plan to attend. You may also visit the Lodging and Transportation page for more information on local hotels and airports.
Get started