Congratulations on your acceptance to King's College!
On this page you'll find links to important admission procedures for accepted students and better prepare yourself for your education abroad. 
Message from the President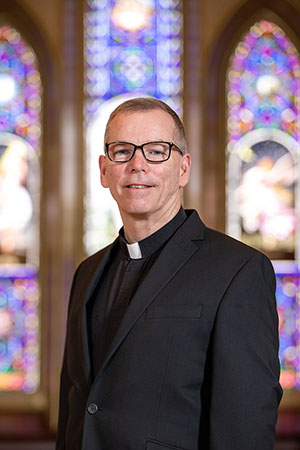 As you "Become a Monarch" I wish to draw your attention to a compelling phrase from our Mission Statement: "A Holy Cross education transforms minds and hearts with zeal in communities of hope." As you join our King's College family, I invite you to open your mind and heart to the transforming power of a great liberal arts education. I invite you to live with zeal by discovering and developing your deepest passions and interests. And I invite you to fully participate in the life of our community, so that our common hopes for a better world might be realized.
May God bless you and guide you.
Sincerely,
Rev. Thomas P. Looney, C.S.C., Ph.D.