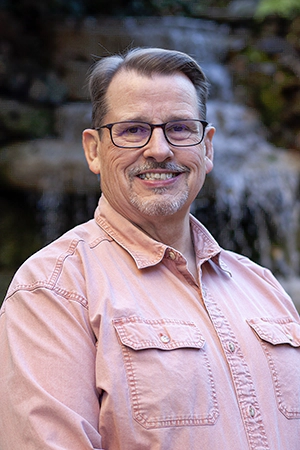 Dr. Joel James Shuman is Professor of Theology at King's College in Wilkes-Barre, PA, where he has taught for the past 20 years. A native of West Virginia, he was raised on the subsistence farm that his maternal great-great-grandparents homesteaded in the decade before the American Civil War. He attended Bethany (WV) College, where he was a member of the varsity football and wrestling teams, and went on to graduate from the Program in Physical Therapy at the Medical College of Virginia in Richmond. After ten years as a physical therapist, he returned to school to pursue his interests in philosophy and theology. He earned the Master of Theological Studies (Summa cum laude) from Duke University Divinity School, and the Ph.D. in Religion, with a concentration in Theological Ethics, from the Graduate School of Arts and Sciences at Duke University.
Although his academic interests are eclectic, much of Dr. Shuman's work happens at the intersection of moral theology with medicine and other applied biological sciences. An occasional public speaker and the author of dozens of popular and scholarly articles and book chapters, he has authored or co-authored four books and co-edited a fifth. He spent the 2018-19 academic year as the Scholar-in-Residence in the Theology, Medicine, and Culture Initiative at Duke Divinity School, where he taught and did research on the opioid crisis. He is currently working on a book on that subject, which will be published by Cascade Press.
Joel has been married since 1981 to Christine Faber Shuman. They are the parents of three adult children and have three grandsons, all of whom live in North Carolina. In his spare time, he enjoys carpentry, reading, and listening to good music. He and Chris share their house with Agnes the cat and Wendell, the almost-famous three-legged dog.