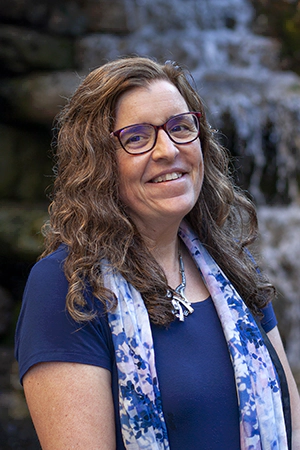 Dr. Janice Thompson received her B.A. from St. John's College, Annapolis, M.A. from Boston College, and Ph.D. in systematic theology, with minors in historical theology and comparative theology from the University of Notre Dame. She wrote her dissertation on the post-Shoah Theology of Johann Baptist Metz. Dr. Thompson's central interest is in histories and experiences of human suffering.
She has published articles the Shoah and Metz's theology in "Renewing the Church as a Community of Hope: The German Catholic Church Confronts the Shoah," Journal of Ecumenical Studies, Summer 2016, and "Translating the Other: Political and Liberation Theologies in Dialogue," in Translating Religion, ed. Mary Doak and Anita Houck. Mary Knoll, New York: Orbis Books, 2012. She has explored other discussions of suffering in "Challenging Interpretations of Disability and Incarnation in Vassar Miller's Poetry of Connection" in Christianity & Literature, Volume 70, Issue 4 (December 2021), and "Making Room for the Other: Maternal Mourning and Eschatological Hope," Modern Theology, Summer 2011, and "I Want to Tell You Margaret's Story," Notre Dame Magazine, Summer 2006. She has also published a short article about using the Book of Job in the classroom to introduce theological responses to suffering in "Joining Job's Courtroom," Teaching Theology and Religion, Volume 17, Number 2, April 2014.
Dr. Thompson's interests in dialogue between religious traditions have allowed her to participate in extended seminars or workshops building such dialogue, including The Program on Ethics, Religion, and the Holocaust, at the United States Holocaust Memorial Museum, the Indigenous Cultural Awareness Certificate, at the 2018 Parliament of World Religions, Toronto, Canada, and in the Teaching Interfaith Understanding Seminar, held at Boston College. She participates regularly in theology conferences.
Dr. Thompson grew up in Canada, both Montreal and Toronto, where her original plan was to go into medicine (to alleviate suffering that way) before she became drawn to all the different theological struggles to express and respond to experiences of suffering. She loves the way teaching allows her to work with people and books, and especially to explore different theological responses to suffering, especially why some responses can be hurtful and others can be healing.