Michael Church
Michael Church, Professor of Psychology and Chair of the Psychology Department, graduated from California State University of Fullerton in 1970 with a BA in Psychology. He graduated from the University of Miami with MS and Ph.D. degrees in Psychology in 1974 and 1975, respectively. After teaching a year at the University of Rhode Island, he matriculated to King's and has been teaching full-time since 1976. He mainly teaches courses in Clinical, Social, and Health Psychology. He has co-authored three books and recently completed a solo effort on Avoiders: How They Become and Remain Depressed. He has been in private practice since 1980 with an office in Kingston, PA. He was also the Director of Clinical Psychology at First Hospital for about 30 years which is a 155 bed inpatient psychiatric facility for children through geriatric populations. During those years, he supervised psychological testing and group therapy on the psychiatric units, as well as performing various administrative functions as part of the medical staff.
Email: michaelchurch@kings.edu
Jessica Anderson
Jessica Anderson, Assistant Professor of Neuroscience, earned her Ph.D. in Behavioral Neuroscience from Binghamton University and her M.A. in Psychology from the University of Connecticut. She teaches courses such as Psychopharmacology, Brain and Behavior, Psychological Statistics and Senior Seminar in Psychology. In addition to teaching, Dr. Anderson runs a Biological Psych/Behavioral Neuroscience laboratory, which utilizes a rodent model to research the consequences of early life exposure to "readily available drugs". In particular, the lab is interested in the long-term consequences of "drugs" such as sugar, fat, alcohol and caffeine during adolescence on adult behaviors (such as motivation and addiction). Her research also focuses on the neurobiological mechanisms that underlie these behavioral impairments.
Email: jessicaanderson@kings.edu
Christopher D. Aults
Christopher D. Aults, Assistant Professor of Psychology, earned his Ph.D. and M.A. from Florida Atlantic University and his B.S. from Penn State. He teaches courses in developmental psychology, cognitive psychology, statistics, and research methods. His research interests are primarily in the field of social development, specifically investigating physiological, social, and cognitive factors that contribute to externalizing and internalizing behaviors in children and adolescents. Dr. Aults also serves as an Associate Editor for the Journal of Child and Family Studies, an international, peer-reviewed journal for topical issues pertaining to the behavioral health and well-being of children, adolescents, and their families.
Email: christopheraults@kings.edu
Corinne Kiessling
Corinne Kiessling, Assistant Professor of Neuroscience, earned her PhD and MS from Binghamton University, and a BS from Lock Haven University of Pennsylvania. She teaches introductory and advanced neuroscience courses including Neuroscience Introduction I & II, Drugs and Behavior, Research Methods in Neuroscience, Senior Seminar, and topical seminars. Her research interests focus on the neurobiological underpinnings of Parkinson's disease symptoms and treatment outcomes. Her approach for studying these questions can be described as functional neuroanatomy and neuropharmacology. How does a particular brain structure, neurotransmitter system, or pharmacological target modulate a particular behavior?
Email: corinnekiessling@kings.edu
Victoria C. Estrada-Reynolds
Victoria C. Estrada-Reynolds, Assistant Professor of Psychology, earned her Ph.D. from the University of Wyoming and her B.A. and M.A. from the University of Texas at El Paso. She teaches introductory and upper-level psychology courses such as introduction to psychology, cognitive psychology, forensic psychology, research methods, and a topical seminar investigating racial prejudice. Dr. Estrada-Reynolds' research focuses on racial stereotypes, prejudice, and discrimination, legal psychology, and the intersection of the two. Specifically, she is interested in factors that bias legal decisions, identifying types of racial prejudice, and examining ironic effects in prejudice research.
Email: victoriaestrada-reynolds@kings.edu
Jennifer Welgosh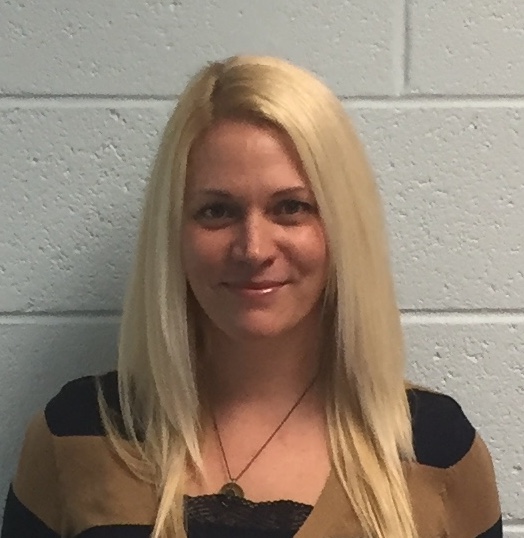 Dr. Jennifer Welgosh, State Certified School Psychologist for the Wilkes-Barre Area School District and Adjunct Professor of Psychology, earned her Ph.D., Ed.S., and M.A. from Marywood University and her B.S. from King's College. She teaches introductory and upper-level courses including introduction to psychology, school psychology, and health psychology. Dr. Welgosh's research interests include sexual behavior, sexual harassment, discrimination, and diversity efforts. She is also the project manager of the Family And Community Enrichment Services Program (FACES) for the Wilkes-Barre Area School District which focuses on connecting students and families to services they may need.