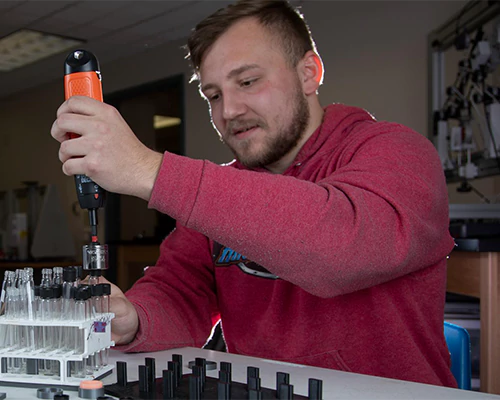 Kevin Kelly, the first King's Mechanical Engineering graduate, tests the test-tube capping machine that he created as his capstone design project.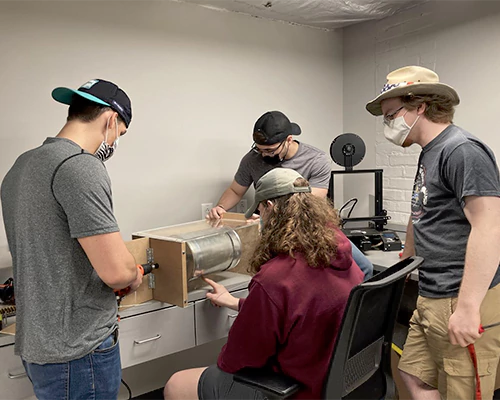 The Spring 2021 Capstone design team assembles their machine that converts acid mine drainage into ochre pigment.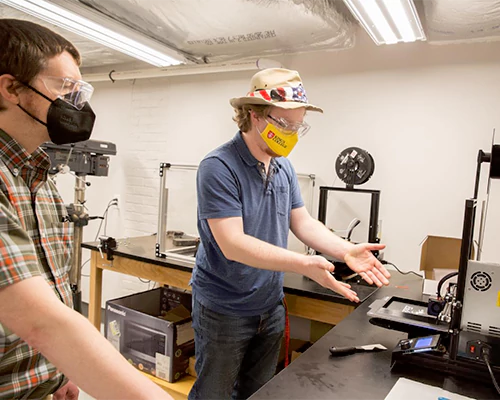 Dr. Alex Szatmary and Chip Lemheney inspect the quality of a part as it is being 3D printed.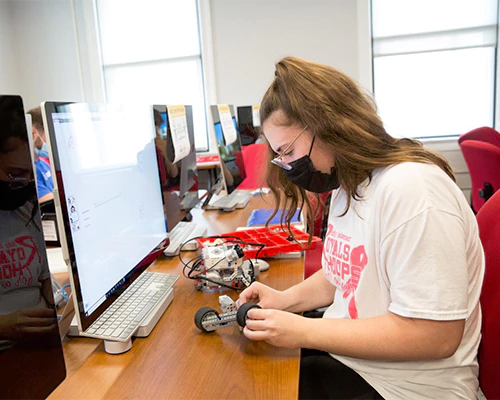 A first-year student builds and programs a Lego robot.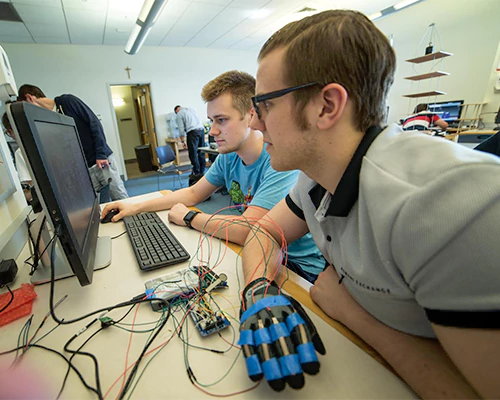 Students in a second-year design course make a glove that can interpret gestures.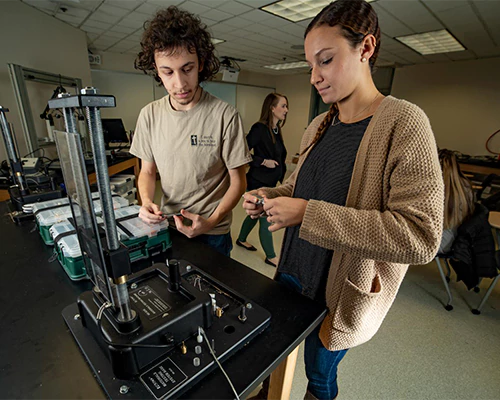 In Engineering Materials Lab, students measure the strength and stiffness of metal samples. Most of our engineering courses have a lab component.