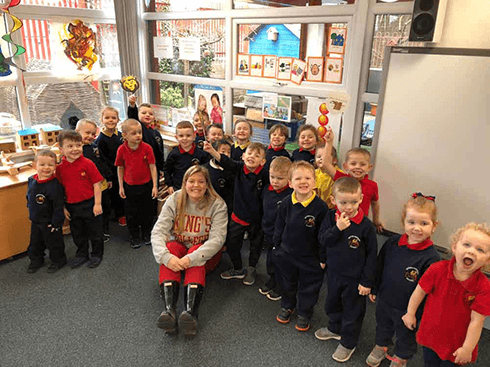 "Study abroad has changed my life personally, academically, and professionally." – O. Cottell, KC Education Major, Stranmillis College University, Belfast, Northern Ireland
Affiliated Programs
Our affiliated semester study abroad programs have been selected by King's staff and faculty to meet the academic, co-curricular, and social needs of our students. 
In affiliated programs, students earn King's College credits and grades for their work and those grades become part of the King's College transcript. Financially, for semester programs only, students continue to pay King's College tuition and King's College pays the program tuition. This means that students can utilize their full state, federal, private, and King's scholarships and loans for up to one semester. Students pay all non-tuition fees and expenses, such as housing and airfare, directly to the program.
*Indicates option for 3-credit internship.
Selected affiliated semester programs by major
Business (AACSB-accredited)
Education
Political Science/History/Economics
Psychology/Neuroscience
Criminal Justice/Sociology
Environmental Studies and Environmental Science
Exercise Science
Other Science/STEM
Marketing and Mass Communications
Humanities
Sophomore semester abroad (take core classes and 1-2 major classes)
Spanish
French
Internship semester (12+ internship and/or elective credits)
Affiliated semester programs by country:
England/Scotland
Ireland
Italy
Spain
Australia
France
Argentina
Costa Rica
Czech Republic
Belgium
Ghana
United States (Study Away)
Affiliated programs with multiple locations
NON-AFFILIATED PROGRAMS
With non-affiliated programs, King's College students earn transfer credits and students' grades do not count in the King's College GPA. State and federal financial aid does apply but King's College scholarships do not apply. Many programs offer scholarships for study.