The hours of the Widmann Art Gallery, in its location on the first floor of the Sheehy-Farmer Campus Center, are:
Monday - Friday:
9:00 am to 4:30 pm 
*Doors are Swipe Activated, Please call switchboard when you arrive so they can grant you access._570.208.5900
Saturday, Sunday, :
As arranged- Call 570.208.5900
The Widmann Art Gallery is closed on national holidays and during scheduled breaks throughout the academic year. 
Interested in displaying art in the gallery- Fill Out this form: https://forms.office.com/r/A9sr5UvCus
Email: WidmannGallery@kings.edu
Parking Lot Address: 133 N Franklin St Wilkes-Barre PA / Building Address: Sheehy Farmer Campus Center (1st Floor), 116 N. Main Street Wilkes-Barre PA 
Download our program brochure for Fall events here!
Fall Semester Showcases 2022
Emerging High School Artists
August 22nd – September 16th| Meet the Artist: Friday August 26th: 6pm-8pm
For the past 18 years, the Emerging Artists Invitational Art Exhibit for high school students has been coordinated by Sue Hand. All artwork displayed are the originals of each student.
Brian Gibbons
September 19th-October 20th | Meet the Artist: Wednesday September 21st: Time: TBA
The theme will be peace, nature/landscape, and astrophotography. Much of the photography featured will be from the local surrounding areas. Prints will be available.
Study Abroad
October 21st – October 23rd
Photos from King's students' recent Study Abroad experiences in Canada, Spain, Ireland, Denmark, and France will be showcased during the Family and Friends weekend exhibition. 
El Día de los Muertos
November 1st- November 4th
El Día de los Muertos celebration is celebrated every year in Mexico. It is a two-day long celebration on November 1 and 2 to remember and celebrate loved ones who have passed. This event focuses on bringing peace and healing to those who have been mourning the loss of a loved one
Hunger For Justice
November 7th- December 2nd  
Hunger for Justice Week is King's College version of the National Hunger and Homelessness Awareness Week, an annual program where people come together across the country to draw attention to the problems of hunger and homelessness. The Shoval Center for Community Engagement and Learning at King's College hosts a variety of special events throughout the week for the King's Community to offer solidary to those in need, raise awareness, educate on issues facing the surrounding communities, and to provide opportunities for direct and indirect service to offer help to those most in need.
Bernard Poremba
December 5th – January 5th | Meet the Artist: TBA
After retiring from 35 years of service with the Pennsylvania Liquor Control Board, Bernard W. Poremba of Plymouth PA finally had the opportunity to pursue his passion- art. As a retirement gift, his wife presented him with art lessons with Joel Carson Jones at Tru Form Studio in Plymouth. He began with charcoal pencil, white chalk, and colored pencil, eventually moving into oil painting.  Bernard and his wife of 52 years also have two sons and two grandchildren.
Contact Information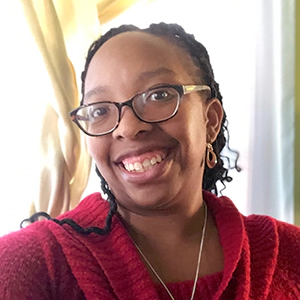 Jasmine L. Giddings
Widmann Gallery Coordinator
Director of Multicultural and International Student Programs    
jasminegiddings@kings.edu
570-208-5898